What's New in the Area 1 Horizon Portal: May 2021
The newest Area 1 Horizon™ highlights:
Portal Audit Log
Instant Auto Retraction, Message Preview before retraction
Security Signature Releases and over 150 different Machine Learning (ML) model updates
What's New with Area 1 Horizon?
Hello again, Area 1 family! Your friendly neighborhood Email Security Product team is here with another installment of the Area 1 Product Update blog. A ton of cool new features are on the verge of release! We're really excited about the direction we're going — and we have you to thank for it! After all, YOU are our most important asset!

We can talk about new features and fixes all day, but without you telling us where to drive, we'd be lost. So, keep those requests coming into us!

On to what's new with Area 1 Horizon™ since we introduced new custom phishing threat reports and dashboard UI improvements in Q1.

We're constantly releasing new features and functionality. Being a cloud-native service, we're uniquely positioned to do a constant release cycle. All of these features are available immediately to our customers. On that note…

Over the past couple of months, we have been doing a lot of behind-the-scenes work to enhance our Horizon product line, based on customer feedback. We've launched several new features, including our Administrator Portal Audit Log.

With the Portal Audit log, administrators responsible for stopping phish can now view the pertinent information about who, what, when and where actions were taken within Horizon. Admins can view Message Retraction information including failures and successes, who changed allow list settings, and when other users logged into the Horizon portal. So, auditors of the world rejoice!

Also released in the past few weeks: Message Retraction Preview! You now have the ability to preview all the details of a specific email to make sure you have the right one, prior to taking a step towards retraction.

Speaking of retraction, have you noticed just how fast automated retraction for journaling has become? That's because our engineers have improved our backend so much that now, both automated and manual retraction happens in less than 5 seconds!

That right there is the fastest retraction on the market today! Say goodbye to the cumbersome and unreliable world of legacy retracting, or leveraging PowerShell scripts to retract messages from the inbox.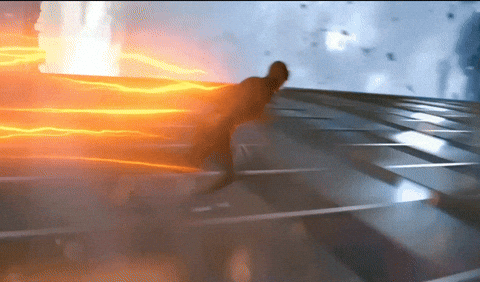 Continuing our backend conversation, we've also released 164 new signature and Machine Learning model enhancements in the past 2 months. These security updates enable our customers to have greater confidence in their protection from Area 1, particularly from pesky cloud storage site phish (we're looking at you, G Suite, Dropbox and Box), and more atrocious financial extortion attempts.

By the way, if you are not currently an Area 1 customer, you can request your own custom, free Phishing Risk Assessment (PRA), today.

During the PRA assessment, you'll have full access to the Area 1 dashboard, where we'll help you identify and quantify the types and origins of phishing attacks that are getting past your current email defenses.

Additional Area 1 fun stuff.
As always, if you have any cool ideas or features you'd like to see that we should know about, please reach out to your Area 1 account team. Let your voice be heard! After all, we normally make roughly 400 product updates each quarter — and customers are the most important voice in our Product team. As always, thank you all for your ideas and feedback!

Until next time,

The Area 1 Product Team

Kevin Wilson is a Sr. Product Manager at Area 1 Security. Throughout his 15 year in Cyber Security, Kevin has been an Analyst and Engineer in various organizations such as the U.S Navy, First Data, and Lowe's. Previously he served as the Global Information Security Officer at Guess? Inc as well as a Product Manager for McAfee.

Leaders and practitioners responsible for email security are faced with a few truths every day. It's likely true that their email is cloud-delivered and comes with some built-in protection that does an OK job of stopping spam and commodity malware.
https://www.area1security.com/wp-content/uploads/2022/08/image3-16.png
1013
1800
William Cloud
https://www.area1security.com/wp-content/uploads/2022/04/Cloudflare-A1S-Logo-1-1.png
William Cloud
2022-08-23 11:36:34
2022-08-23 11:39:08
How to replace your email gateway with Cloudflare Area 1
This week was a big one for us at Cloudflare, one of our four innovation weeks which we hold annually, showcasing new developments, product news and reference architectures.
https://www.area1security.com/wp-content/uploads/2022/06/BlogBanner_PoTW_CloudflareOneWeek_2500x1000.png
2084
5209
Shalabh Mohan
https://www.area1security.com/wp-content/uploads/2022/04/Cloudflare-A1S-Logo-1-1.png
Shalabh Mohan
2022-06-24 15:08:05
2022-06-24 16:50:25
Introducing email link isolation – Email gateway replacement playbook
Today is National Superhero Day, and we would like to dedicate this day to you—the SOC teams and the security experts on the frontline of the phish fight.
https://www.area1security.com/wp-content/uploads/2022/05/BlogBanner_PoTWSuperhero_2022MAY.png
2084
5209
Shalabh Mohan
https://www.area1security.com/wp-content/uploads/2022/04/Cloudflare-A1S-Logo-1-1.png
Shalabh Mohan
2022-04-28 13:51:31
2022-07-15 10:20:08
Superhero strategies for the Phish Fight